Media Lodge CEO Promotes Industry Veteran Christen Everly to the Newly Created Role of President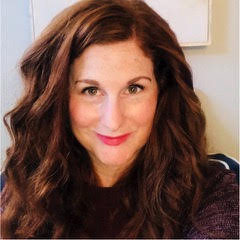 Wilton, CT – Media Lodge's CEO, Jeff Siegel, announced today the promotion of Christen Everly to the newly created position of President. Media Lodge, the digital leader in outdoor enthusiast marketing, was established in 2014 to connect advertisers with people who enjoy the outdoors.
"Christen, one of the first Media Lodge employees, is a media-minded marketing professional with expertise helping clients achieve their business goals through multi-media marketing programs," said Siegel. "She has worked closely with me to grow this company and build a world class team".
Prior to Media Lodge, Everly served as a sales leader at Spokes360 as well as Marketing Director for North American Media Group. Christen was responsible for strategic planning and execution for 10 national special interest media brands, each of which included, magazines, websites and email newsletter products.
In her new role, Everly will remain focused on sales, while also becoming more involved in strategic company discussions as Media Lodge continues its growth. Everly will continue to report to Siegel.
"It has been a thrill to be a part of Media Lodge and contributing to our core value to guide our industry in the ever-evolving digital media age," said Everly. "At Media Lodge, we pride ourselves in understanding consumer behaviors and media habits and in counseling our partners and advertisers in how to most effectively reach them with our best-in-class enthusiast media platform."
During her tenure at Media Lodge, Everly has expanded revenue, grown the sales team, built sales assets and launched new products. She has vast relationships within the outdoor industry and has earned the respect of her peers.
Everly holds a Bachelor's degree in communications from the University of Southern California.
Media Lodge works with brand partners to create authentic content and custom marketing programs to support the brand's campaigns and accomplish their defined goals. These partnerships enable brands to create 1-to-1 consumer engagement through Media Lodge's social media, email, video, display, and sponsored content offerings.
In addition to authoritative content from its Emmy Award-winning content creators, Media Lodge possesses unparalleled expertise in analytics, commerce and affinity marketing. Access to terabytes of consumer transactional data in the outdoor markets ensures Media Lodge reaches enthusiasts at all stages of the purchase funnel, from awareness through purchase and loyalty.
Contact the Sales Team today about advertising with Media Lodge:
About Media Lodge
Media Lodge has assembled a unique set of assets to engage with over 40 million outdoor enthusiasts per month in authentic and powerful ways. In addition to fishing, camping, hunting, boating, and power sports, Media Lodge has built a powerful media platform that helps brands engage with enthusiasts across the best websites and exclusive, leading e-commerce engines. Additionally, Media Lodge has invested heavily to ensure partners understand their customers, research their competitors, and realize manufacturing efficiencies. For more information, please visit www.medialodge.com.